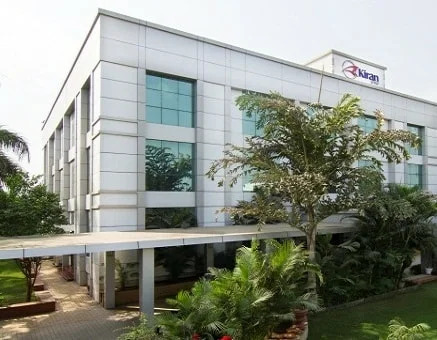 Kiran Group is today a business conglomerate based on the western coast of India at Kandla Port, with a global reach and exposure, having diversified interests in the field of Logistics, Power Generation, Real Estate & Education, etc. Kiran Group is a well established and a reputed name in its various businesses, owing to its rich experience of about three decades and prized assets of young and highly motivated professional team.
Founded in 1982, Kiran Group started its operations as a Logistics company with minuscule investment. Today Kiran Group is a business corporation with a turnover of more than INR 2.5 billion and employing about 800 people. Kiran Group has achieved a dominant position in offering logistics solutions across India and is one of the most trusted names in Logistics industry. Understanding the diverse Logistics & Supply chain requirements of various clients, Kiran Group has gone through backward and forward integration in Logistics; involving various services like Port Handling & Stevedoring, Custom Clearing, Tank Terminal Storage, Warehousing, Transportation, Drumming, Blending, Re-packing and Distribution in its portfolio. Over the years, Kiran Group has also diversified into various businesses like Renewable Power Generation (Windmills & Solar Power), Real Estate Development and Education.
At Kiran Group, we are committed to provide the most customized & effective Logistics solutions to our clients, which will not only simplify your supply chain but will also provides measurable results. With our eyes set on more comprehensive goals and our continuous efforts to excel in our services, we invite you to be a part of the success story and trust us with your most complex and critical logistics needs. We assure you of our uncompromising commitment in completing your Supply Chain.